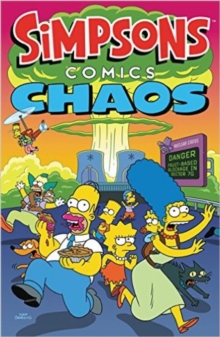 Chaos
1785652052 / 9781785652059
Usually dispatched within 4 weeks
128 pages : chiefly illustrations (colour).
Pandemonium breaks loose in Springfield when one cellphone call causes a commotion of cosmic proportions.
Then, it's a hard knock life for Bart when a prank lands him in the Springfield Orphanage, where he is subjected to gruel and unusual punishment by Mr. Burns. Adding to the confusion, Homer decides to get a tattoo to prove his love to Marge and Krusty quits show biz to work at of all places...the Springfield Nuclear Power Plant!
BIC: