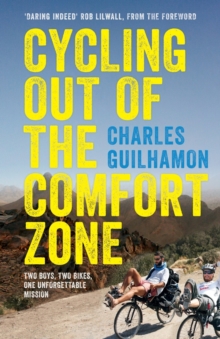 Cycling Out of the Comfort Zone : Two Boys, Two Bikes, One Unforgettable Mission
0281077452 / 9780281077458
Just out of university, Charles Guilhamon and his friend Gabriel de Lepinau decide to take a year out to tour the world by bike.
With a budget of a few euros a day, their travels bring them out of their comfort zone and into contact with people living in isolated or persecuted Christian communities in Syria, Iraq, India, China (Tibet), Thailand, the Amazon (Brazil), Senegal and Algeria. With a delightfully ironic sense of humour, Guilhamon's vivid storytelling, intelligent analysis and authentic testimonies make for a hugely enjoyable read.
In the best tradition of the travelogue, this is a true story well told.
Cycling Out of the Comfort Zone concludes with an Afterword on recent developments in Syria and Iraq.
BIC:
HRCX6 Christian social thought & activity, HRCX7 Christian mission & evangelism, WSQ Cycling, WTL Travel writing