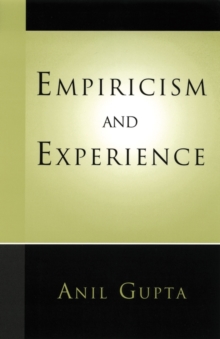 Empiricism and experience
019536726X / 9780195367263
Stock expected by 20/12/2019
Reprint. Originally published: 2006.
This book offers a novel account of the relationship of experience to knowledge.
The account builds on the intuitive idea that our ordinary perceptual judgments are not autonomous, that an interdependence obtains between our view of the world and our perceptual judgments.
Anil Gupta shows in this important study that this interdependence is the key to a satisfactory account of experience.
He uses tools from logic and the philosophy of language to argue that hisaccount of experience makes available an attractive and feasible empiricism.
BIC: