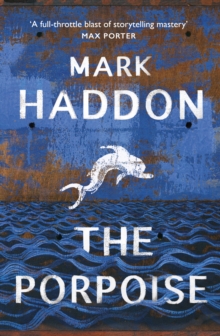 The porpoise
1784742821 / 9781784742829
'Just downright brilliant... a transcendant, transporting experience' Observer'A full-throttle blast of storytelling mastery' Max PorterA newborn baby is the sole survivor of a terrifying plane crash.
She is raised in wealthy isolation by an overprotective father.
She knows nothing of the rumours about a beautiful young woman, hidden from the world. When a suitor visits, he understands far more than he should.
Forced to run for his life, he escapes aboard The Porpoise, an assassin on his tail...
So begins a wild adventure of a novel, damp with salt spray, blood and tears. A novel that leaps from the modern era to ancient times; a novel that soars, and sails, and burns long and bright; a novel that almost drowns in grief yet swims ashore. Pirates rampage, a princess wins a wrestler's hand, and ghost women with lampreys' teeth drag a man to hell - and in which the members of a shattered family, adrift in a violent world, journey towards a place called home. 'A breathless, delightful, utterly absorbing read' Guardian
BIC:
1QS Oceans & seas, FA Modern & contemporary fiction (post c 1945)