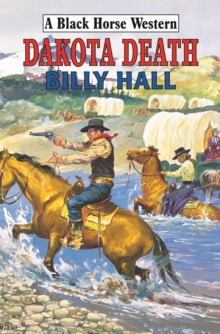 Dakota death
0709086954 / 9780709086956
Usually dispatched within 2 weeks
Cotton Lang sat astride his horse, holding the reins of his spare mount.
Urgency throbbed through him, clamouring for him to race forward without delay.
Before him lay a vast open stretch of ground. In the vale that swept from it downward to the Dismal River, he was certain guns waited to blast him from the saddle.
It was suicide to go forward.To go around would require at least an extra day's ride.
He knew with utter certainty his promised bride was already in great peril from the twisted love of an insane suitor.
He might already be too late to save her.Braced against the expected slamming of bullets into his body, he spurred his mount out of the cover of the trees.
Riding low and fast, he knew little less than a miracle would let him survive to even learn his sweetheart's fate.
BIC: