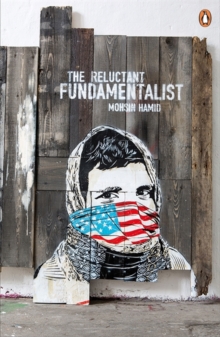 The reluctant fundamentalist
0241965020 / 9780241965023
Usually dispatched within 2 weeks
Reprint. Film tie-in. Originally published: New Delhi; London: Viking, 2007.
Mohsin Hamid's The Reluctant Fundamentalist - part of the limited edition Pengiun Street Art series: timeless writing, enduring design. 'Excuse me, sir, but may I be of assistance? Ah, I see I have alarmed you. Do not be frightened by my beard. I am a lover of America...' So speaks the mysterious stranger at a Lahore cafe as dusk settles.
Invited to join him for tea, you learn his name and what led this speaker of immaculate English to seek you out.
For he is more worldy than you might expect; better travelled and better educated.
He knows the West better than you do. And as he tells you his story, of how he embraced the Western dream - and a Western woman - and how both betrayed him, so the night darkens.
Then the true reason for your meeting becomes abundantly clear..."Beautifully written ...more exciting than any thriller I've read for a long time". (Philip Pullman). Mohsin Hamid is the author of three novels: The Reluctant Fundamentalist, Moth Smoke and How to Get Filthy Rich in Rising Asia.
His fiction has been translated into over thirty languages, received numerous awards, and been shortlisted for the Man Booker Prize. He has contributed essays and short stories to publications such as the Guardian, The New York Times, Financial Times, Granta, and Paris Review.
Born and mostly raised in Lahore, he spent part of his childhood in California, studied at Princeton University and Harvard Law School, and has since lived between Lahore, London, and New York.
The Pengiun Street Art series marries timeless writing with enduring design.
Some of the world's leading street artists have designed new covers especially for ten classic contemporary books from Penguin: Hawksmoor by Peter Ackroyd; Armadillo by William Boyd; And The Ass Saw the Angel by Nick Cave; What a Carve Up by Jonathan Coe; Americana by Don DeLillo; Then We Came to the End by Joshua Ferris; The Reluctant Fundamentalist by Mohsin Hamid; The Believers by Zoe Heller; How to Be Good by Nick Hornby; and Lights out for the Territory by Iain Sinclair.
BIC:
* Variable discounts between 0% and 15% are applied to items where BBfS cannot determine exact discounts from suppliers.
Other Formats