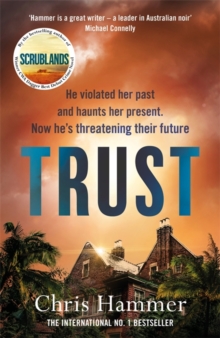 Trust
1472272900 / 9781472272904
The stunning new novel from the No.1 international bestselling author of Scrublands and 'master of Australian noir' Chris Hammer. On a bright sunny day in Port Silver, ex-journalist Martin Scarsden misses a call from his girlfriend Mandy.
Checking his voicemail later, all he hears is her terrified scream before the phone cuts off.
Back at the house, he finds a policeman unconscious on the floor, and Mandy gone. So starts a twisting tale of intrigue and danger, as Martin probes the past of the woman he loves, a woman who has buried her former life deep. And for the first time, Mandy finds denial impossible, now the body of a man has been discovered - a man to whom she was engaged to marry.
It's time to face her demons once and for all; it's time she learned how to trust.
Set in a Sydney riven with corruption and nepotism, privilege and power, TRUST is the third riveting novel from award-winning and internationally acclaimed writer Chris Hammer. Praise for Chris Hammer:'The best Australian crime novel for years' The Times'Hammer is a great writer - a leader in Australian noir' Michael Connelly'Stunning - a page-turner which stays long in the memory' Sunday Times'Intelligent, thought-provoking - an almost-perfect crime novel' Ann Cleeves
BIC: