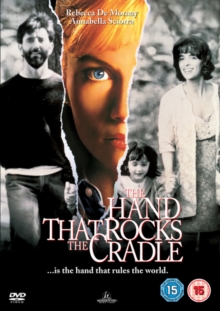 The Hand That Rocks the Cradle
(15) Suitable for 15 years and over.
Claire (Annabella Sciorra) and Michael are a perfect couple who employ the perfect nanny, Peyton (Rebecca De Mornay), for their perfect, new baby.
However, as soon as she joins the household, dramas begin.
The faithful handyman falls under suspicion for sexually abusing their daughter and Claire suspects Michael is having an affair with their friend Marlene (Julianne Moore).
When incidents turn fatal, they begin to realise Peyton may not be as angelic as she looks.