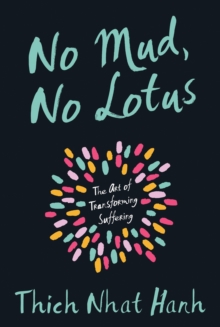 No mud, no lotus
1937006859 / 9781937006853
The Art of Transforming Suffering. The secret to happiness is to acknowledge and transform suffering, not to run away from it.
In this book, Thick Nhat Hanh offers practices and inspiration for transforming suffering and finding true joy.
The book introduces ways to be in touch with suffering without being overwhelmed by it.
With his signature clarity and sense of joy, Hanh helps us recognize the wonders inside us and around us that we tend to take for granted and teaches us the art of happiness.
BIC: