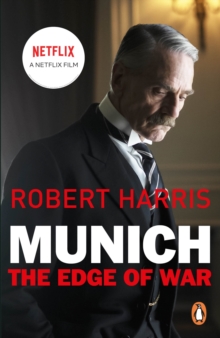 Munich
1787467996 / 9781787467996
20 cm 448 pages : illustration (black and white)
Reprint. Originally published: 2017.
Soon to be a Netflix film starring Jeremy Irons_________________________MUNICH, SEPTEMBER 1938Hitler is determined to start a war.
Chamberlain is desperate to preserve the peace. They will meet in a city which forever afterwards will be known for what is about to take place. As Chamberlain's plane judders over the Channel and the Fuhrer's train steams south, two young men travel with their leaders.
Once friends in a more peaceful time, they are now on opposing sides. As Europe's darkest hour approaches, the fate of millions could depend on them - and on the secrets they're hiding. Treason. Betrayal. Murder. Is any price too high for peace? _________________________'Unputdownable to the point of being dangerous' Sunday Express'So good you want to clap' The Times_________________________Now available: V2, Robert Harris's latest historical thriller
BIC: