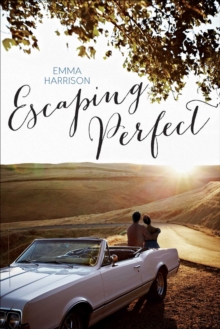 Escaping perfect
1481442139 / 9781481442138
21 cm 352 pages : illustrations (colour)
Cecilia Montgomery has been America's sweetheart since the day she was born.
A member of the prestigious Montgomery family, the US equivalent of royalty, her childhood was cut short after she was nearly kidnapped.
Since then, Cecilia has been hidden away, her adolescence spent at an exclusive boarding school. So when an opportune moment presents itself, Cecilia seizes the chance to become someone else.
To escape. To disappear. To have the life she always dreamed about, far away from her mother's biting remarks and her sheltered upbringing. Cecilia says goodbye to the Montgomery name and legacy to become Lia Washington: relaxed, wild, in love, free and living on her own terms for the very first time.
But being on your own isn't always as easy as it seems...
BIC: