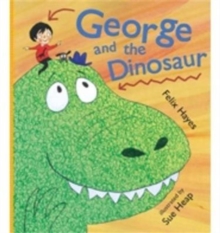 George and the dinosaur
1848771568 / 9781848771567
Stock expected by 21/04/2021
32 pages : chiefly illustrations (colour)
George likes digging. He finds some gems, a sword, a pirate's leg and, to top off the hoard, a dinosaur egg!
When he cleans his treasure he finds that the gems are just stones, dirt and dust.
The sword is a spoon all covered in rust. The leg is a root, cracked and dried, but the egg is an egg, with something inside.
George thinks his pet is perfect - until the baby dinosaur starts eating everything in sight.
BIC: