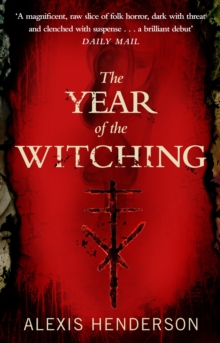 The year of the witching
0552176680 / 9780552176682
Reprint. Originally published: 2020.
The Handmaid's Tale meets The Village in this stunning feminist debut . . . Shortlisted for the GoodReads Choice Awards 2020 for Best Debut Novel and Best Horror Novel . . . 'A magnificent, raw slice of folk horror, dark with threat and clenched with suspense . . . a brilliant debut to chill the brightest summer day' DAILY MAIL'Thrillingly brisk and bracing . . . it takes the best tropes of horror and witchcraft and gives them a refreshingly feminist twist.' S.A.
CHAKRABORTY, author of The City of BrassBorn on the fringes of Bethel, Immanuelle does her best to obey the Church and follow Holy Protocol.
For it was in Bethel that the first Prophet pursued and killed four powerful witches, and so cleansed the land. And then a chance encounter lures her into the Darkwood that surrounds Bethel. It is a forbidden place, haunted by the spirits of the witches who bestow an extraordinary gift on Immanuelle.
The diary of her dead mother . . . Fascinated by and fearful of the secrets the diary reveals, Immanuelle begins to understand why her mother once consorted with witches. And as the truth about the Prophets, the Church and their history is revealed, so Immanuelle understands what must be done.
For the real threat to Bethel is its own darkness. Bethel must change. And that change will begin with her . . . And readers have been bewitched: 'I absolutely could not put it down' ***** 'Hecking scary and tense, it gave me goosebumps more than once' *****'Absolutely stunning read' *****'A truly OUTSTANDING read!
I am so glad I picked up this book' *****
BIC: