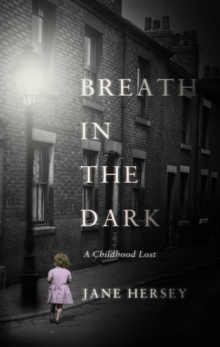 1780881657 / 9781780881652
Usually dispatched within 2 weeks
Settling down on the bed, I stroked the plump, still body, watching my mother's face just to make sure she was still breathing.
As a 6 year old that was all I wanted, not toys or chocolates or comforts, just to know my mother was still alive was enough.
Jane Hersey's autobiography is told through the thoughts and voice of a traumatized, isolated child, enduring the stresses and strains of day-to-day life under difficult circumstances in 1960s Manchester.
As a six year old child with sole care of a mother suffering with clinical depression, diabetes and eating disorders, Jane is ostracized by the Jewish community and the community at large.
Breath in the Dark is the heart-rending story of a girl socially isolated, neglected, physically, emotionally and sexually abused and living in poverty. "From the first lines of Breath in the Dark, there is a powerful sense that this is special.
The simplicity of Jane's style, the clarity of the child's voice and the intensity of emotion fired in those few words had me hooked from the start. [...] Jane expresses the beautiful mix of confusion, faith and fear that characterises her childhood effortlessly...
There is so much I could say about Breath in the Dark, it's excellent narrative, incredible intensity and the unfakeable ring of truth it carries. [...] Every part of it is an extremely powerful reading experience: it is heartbreaking and fascinating in equal amounts." - Review by Harper Collins
BIC:
* Variable discounts between 0% and 15% are applied to items where BBfS cannot determine exact discounts from suppliers.