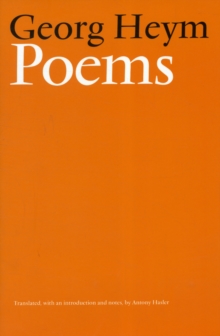 1870352971 / 9781870352970
Georg Heym was one of the towering figures of the great age of modern German poetry despite having drowned at the age of 24.
A poet of the big city, he takes the tradition to its limits; his dark imagery and horrific visions, conveyed in tight metric forms of inexorable force, foreshadowing the experience of both world wars.
Hasler's is the fullest selection to appear in English.
BIC: