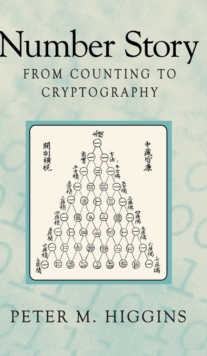 Number story : from counting to cryptography
1848000006 / 9781848000001
Usually dispatched within 2 weeks
General (US: Trade) Learn More
Postgraduate, Research & Scholarly
Undergraduate
Peter Higgins distills centuries of work into one delightful narrative that celebrates the mystery of numbers and explains how different kinds of numbers arose and why they are useful.
Full of historical snippets and interesting examples, the book ranges from simple number puzzles and magic tricks, to showing how ideas about numbers relate to real-world problems.
This fascinating book will inspire and entertain readers across a range of abilities.
Easy material is blended with more challenging ideas.
As our understanding of numbers continues to evolve, this book invites us to rediscover the mystery and beauty of numbers.
BIC: