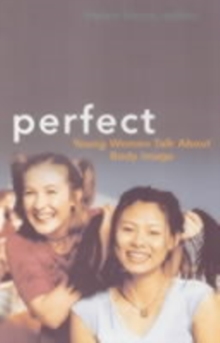 Perfect : young women talk about body image
0704349833 / 9780704349834
Stock expected by 23/11/2019
We're all in it together. No one likes the way they look 100 percent of the time - or do they?
In Perfect, teenagers talk about what they Love and what they Love to Hate.
Full of embarrassment and laughter, moans and complaints, frank advice and revelations, this book is a must-read for all young women.
Includes tragic and humorous tales of: *make up and Wonder Bras *acne and braces *tattoos and piercings *dieting and exercise *all skin and bones or fighting the flab? *drop dead gorgeous or a bad hair day? *identity and belonging *rebelling or conforming...
BIC:
YXA Personal & social issues: body & health (Children's / Teenage)