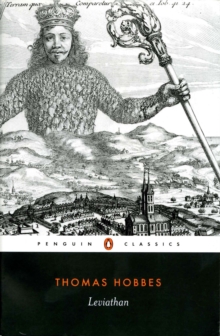 0140431950 / 9780140431957
Written during the turmoil of the English Civil War, "Leviathan" is an ambitious work of philosophy.
Claiming that man's essential nature is competitive and selfish, Thomas Hobbes formulates the case for a powerful sovereign - or "Leviathan" - to enforce peace and the law, focusing on security instead of the anarchic freedom he believed humanity would otherwise choose.
This view shocked many of his contemporaries and the work was publicly burnt for sedition and blasphemy.
In his rejection of Aristotle's view of man as a naturally social being, and his analysis of the ways in which society can and should function, Hobbes began a new form of political science.
BIC: