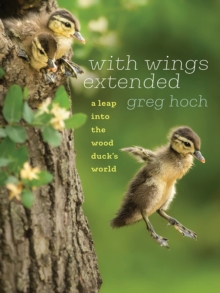 With Wings Extended : A Leap into the Wood Duck's World
1609386957 / 9781609386955
Stock expected by 20/06/2020
152 x 203 mm 190 pages, 3 black & white figures, 19 colour photos
A century ago, many people had given up on the wood duck, dooming it to extinction along with the passenger pigeon and Carolina parakeet.
Today, it's one of the most familiar and most harvested ducks in the eastern half of the country, and one of America's great conservation success stories.In With Wings Extended, Minnesota conservationist Greg Hoch introduces readers to a duck they probably recognize but may not know well.
This book shows how almost anyone can get involved in conservation and do something for wildlife beyond writing checks to conservation organizations.
Hoch illustrates the complexities of wildlife and habitat management that landowners as well as state and federal wildlife agencies deal with on a daily basis, and takes readers through the life stages of what is largely considered the most beautiful duck in the world.
In this fascinating and practical read, Hoch blends the historical literature about the species with modern science, and also shows how our views of conservation have changed over the last century.
BIC:
1KBB USA, PSVW6 Birds (ornithology), RNB Environmentalist, conservationist & Green organizations, RNKH Conservation of wildlife & habitats, WNCB Wildlife: birds & birdwatching