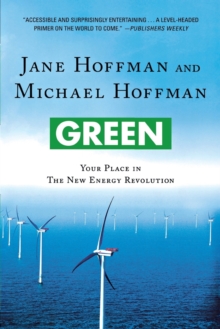 Green : your place in the new energy revolution
0230605443 / 9780230605442
Usually dispatched within 4 weeks
Green will illustrate and shed new light on the gamut of issues associated with renewable energy, a topic whose importance increases exponentially with every temperature record-setting year.
Jane and Michael Hoffman use their years of experience to explain the technological and economic future of this ecologically significant issue.
They incisively explain its politics: what countries are doing right now and, most importantly, what we should be doing.
Green will cut through the hype and polemics surrounding ecologically friendly technologies and present the unvarnished truth.
It will guide the reader through the misinformation and confusion over global warming, and demonstrate the degree to which renewable energy can be part of the solution.
BIC:
JPA Political science & theory, RNA Environmentalist thought & ideology