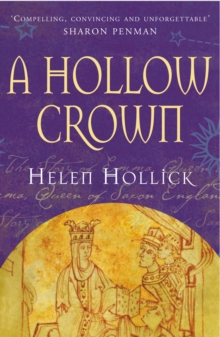 A hollow crown : the story of Emma, Queen of Saxon England
0099272342 / 9780099272342
Reprint. Originally published: London: Heinemann, 2004.
Aged only thirteen, Emma, daughter of the Duke of Normandy, is married in a strategic alliance to King Aethelred of England.
Inept and arrogant, Aethelred is loathed by his young wife, whom he punishes for his many failings as a ruler.
Their first son, Edward, is born through an act of violence that is little more than rape.
England is invaded by the Viking King Swein Forkbeard and his son Cnut.
After a bitter struggle, Aethelred loses his kingdom and his wife.
Emma, now dowager queen, holds London against the invader Cnut.
When he demands she surrender or suffer the consequences, Emma stakes everything on a dangerous gamble, but troubles and tragedy still await the indomitable queen as she struggles for power and for survival...
BIC: