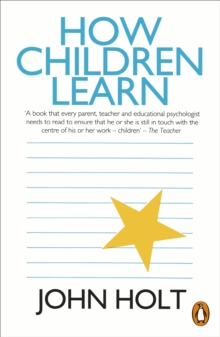 How children learn (Rev. ed)
0140136002 / 9780140136005
Reprint. This ed. originally published: New York: Delacorte/Seymour Lawrence, 1983.
The author sets out to deomonstrate to parents and teachers that learning is as natural as breathing.
They ways we learn to talk, to read, to count and to reason, even before we start school, should make the adult trust the child's innate ability.
This book also features a critique of methods of learning "about" children, and a chapter of "learning and love".
BIC:
JMC Child & developmental psychology, VSP Popular psychology