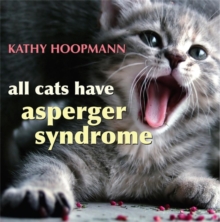 All cats have Asperger syndrome
1843104814 / 9781843104810
"All Cats Have Asperger Syndrome" takes a playful look at Asperger Syndrome (AS), drawing inspiration from the feline world in a way that will strike a chord with all those who are familiar with AS.
Delightful colour photographs of cats bring to life familiar characteristics such as sensitive hearing, scampering at the first sign of being stroked, and particular eating habits.
Touching, humorous and insightful, this book evokes the difficulties and joys of raising a child who is different and leaves the reader with a sense of the dignity, individuality, and potential of people with AS.
This engaging book is an ideal, gentle introduction to the world of AS.
BIC:
MJN Neurology & clinical neurophysiology, VFJB Coping with illness & specific conditions
The title has been replaced.To check if this specific edition is still available please contact Customer Care +44(0)1482 384660 or schools.services@brownsbfs.co.uk, otherwise please click 9781787754713 to take you to the new version.
Title Unavailable: Out of Print