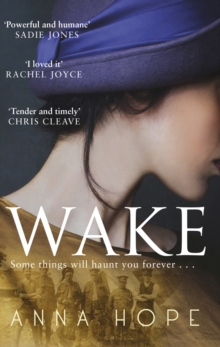 Wake
0552779466 / 9780552779463
Reprint. Originally published: London: Doubleday, 2014.
A heart-breaking historical tale of love and hope set at the end of the Great War. 'Hope's unblinking prose is reminiscent of Vera Brittain's classic memoir Testament of Youth' - New York TimesRemembrance Day 1920: A wartime secret connects three women's lives: Hettie whose wounded brother won't speak; Evelyn who still grieves for her lost lover; and Ada, who has never received an official letter about her son's death, and is still waiting for him to come home.
As the mystery that binds them begins to unravel, far away, in the fields of France, the Unknown Soldier embarks on his journey home.
The mood of the nation is turning towards the future - but can these three women ever let go of the past?
BIC: