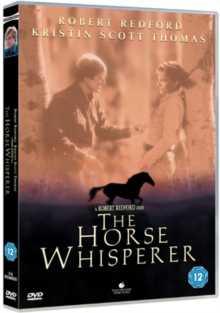 When her daughter is traumatized after a terrible riding accident, which also leaves its scars on her horse, Annie MacLean (Kristin Scott Thomas) heads west in search of 'Horse Whisperer' Tom Booker (Robert Redford), a rancher with a magical way of communicating with horses.
She becomes spellbound by his special talents, which also cast an influence on the humans around him.
Other Documentary: Robert Redford featurette. Buck Brannaman featurette on horse training.
Bonus Tracks: 'A Soft Place to Fall' music video by Allison Moore.