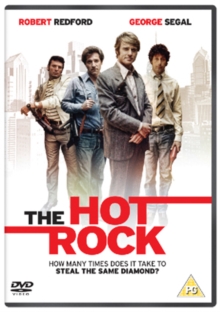 Robert Redford and George Segal star in this crime comedy drama adapted from Donald Westlake's novel about a heist that goes wrong.
To reclaim a valuable diamond from a Brooklyn museum that was originally stolen from his country, African Dr. Amusa (Moses Gunn) enlists the help of a gang of thiefs - Dortmunder (Redford), Andy (Segal), Stan (Ron Leibman) and Allan (Paul Sand).
The plan does not go accordingly for the foursome, however, and they find that the gem seems to be continually just beyond their grasp.