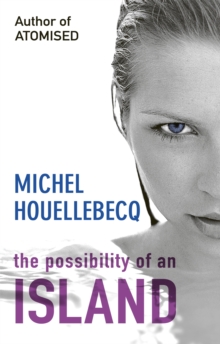 The possibility of an island
0753821184 / 9780753821183
Reprint. This translation originally published: London: Weidenfeld & Nicolson, 2005.
Houellebecq's 'Atomised' and 'Platform' caused a sensation around the world on publication. Both were Sunday Times bestsellers and Atomised has sold over 150,000 copies in the UK alone Media coverage for the new book will be huge - already we've had the most requests ever for advance bound proofs 'Reading Houellebecq is like being caught up in a tropical storm: you are blown away by the ferocity of his imagination' Observer 'Europe's most inflammatory writer' Independent 'Houellebecq captures the spirit of the age better than any other novelist, or any social historian, writing today' Literary
Who, among you, deserves eternal life? Daniel is a highly successful stand-up comedian who has made a career out of playing outrageously on the prejudices of his public.
But at the beginning of the twenty-first century, he has begun to detest laughter in particular and mankind in general.
Despite this, Daniel is unable to stop himself believing in the possibility of love.
A thousand years on, war, drought and earthquakes have decimated the earth and Daniel24 lives alone in a secure compound - his only companion, a cloned dog named Fox.
Outside, the remnants of the human race roam in packs, while Daniel24 attempts to decipher his predecessor's history.
In a nightmarish vision of the implosion of the modern world, he, like his predecessor attempts to fathom the meaning of love, sex, suffering and regret.
BIC: