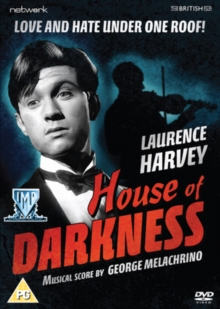 Oswald Mitchell directs this horror feature starring Laurence Harvey and Lesley Osmond.
When Elaine Merryman (Osmond) moves with her husband Francis (Harvey) into his family home in Dorset, she quickly picks up on the bad atmosphere that exists there.
Francis does not get on with his brothers, John (Alexander Archdale) and Noel (John Teed), and is frustrated that the house was not left to him.
With John and Noel equally cold towards Francis and Elaine, the tension swiftly escalates.
When supernatural events begin taking place the house becomes a very dark and dangerous place to be...