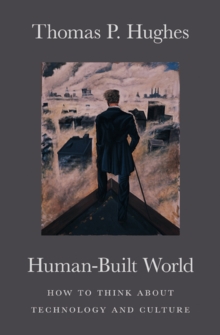 Human-built world : how to think about technology and culture
0226359344 / 9780226359342
Reprint. Originally published: 2004.
In Human-Built World, Thomas P. Hughes restores to technology the richness and depth it deserves by writing its intellectual history.
Chronicling the ideas about technology expressed by influential Western thinkers who not only understood its multifaceted character but who also explored its creative potential, Hughes draws on an enormous range of literature, art, and architecture to explore what technology has brought to society and culture.
From the "Creator" model of development of the sixteenth century to the "big science" of the 1940s and 1950s to the architecture of Frank Gehry and Hughes's concept of "ecotechnology," Human-Built World nimbly charts the myriad ways that technology has been woven into the social and cultural fabric of different eras and the promises and problems it has offered.
BIC:
HBTK Industrialisation & industrial history, TB Technology: general issues