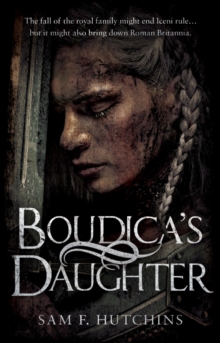 Boudica's daughter
1838593586 / 9781838593582
Stock expected by 09/06/2020
'Sam Hutchins manages to turn the pivotal nightmare on which much of the drama is based into a kind of measure of the delicacy of emotions behind the central love story.' - Irina Hale, author. It's 60AD. Roman Britannia is a world of shifting alliances and imperial control.
The death of the Iceni king divests the royal family of its power and its lands become imperial estates.
The queen, Voada, and her two daughters feel the full weight of Roman greed and desire as their world changes dramatically around them. Seeking revenge, Voada is named the Boudica, the military leader of the resistance movement.
She and her daughters, Caitlyn and Keara, hold together a mixed band of disenchanted Britons.
Crossing the boundaries of their lands, burning, killing, destroying, they seek the formidable Roman enemy and its collaborators. On this journey through war Keara has to unmask the enemy and face some terrifying truths.
The fall of the royal family might end Iceni rule... but it might also bring down Roman Britannia.
BIC: