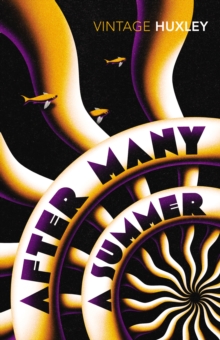 After many a summer
1784870358 / 9781784870355
Usually dispatched within 2 weeks
Reprint. Originally published: London: Chatto & Windus, 1939.
Jo Stoyte is afraid of death. But Stoyte is also a millionaire, and so he pours his riches into scientific research, desperate to find the secret of immortality.
This ruthless quest will enmesh everyone around him in a web of greed, seduction, murder and debasement.
Written while he was living in California, this is Huxley's response to Hollywood's superficiality and obsession with youth, a powerful cautionary tale which employs all his customary wit and merciless insight.
BIC: