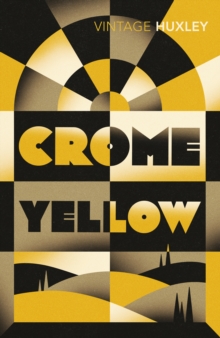 Crome yellow ([New ed.])
0099461897 / 9780099461890
Reprint. This ed. originally published: London: Flamingo, 1994.
Denis Stone, a naive young poet, is invited to stay at Crome, a country house renowned for its gatherings of 'bright young things'.
Crome's hosts, the world-weary Henry Wimbush and his exotic wife Pricilla are joined by a party of colourful guests whose intrigues and opinions ensure Denis' stay is a memorable one.
In the course of the weekend Henry tells his guests fantastical stories from the history of the house, Mr. Barbeque-Smith invents inspirational aphorisms conceived in trances, Mary dispenses with her virginity on the roof, the local vicar prophesies the Apocolypes, the annual Crome Fair takes place and Denis tries to capture it all in poetry and has his heart broken.
BIC: