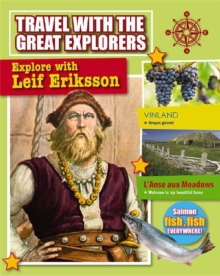 Explore With Leif Eriksson
0778714330 / 9780778714330
Stock expected by 27/11/2019
180 x 230 mm, 150 grams 32 pages
This exciting book follows the travels of Viking explorer Leif Eriksson from Iceland to Greenland and on to North America.
Historical information and high-interest fact boxes are presented in a tabloid-news style that guides readers through major voyages, explorations, and discoveries.
Topics include what led Eriksson to sail west, Viking exploration, life on Viking longships, North American settlements, and Eriksson's legacy.
BIC: