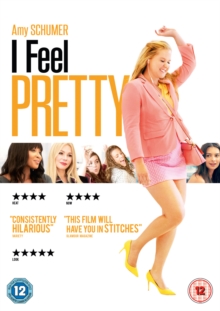 (12a) Suitable for 12 years and over.
Amy Schumer stars in this American comedy about a woman who begins to view herself differently after an accident.
After sustaining a head injury in a freak accident at the gym, Renee Barrett (Schumer), wakes up believing she is the most beautiful woman in the world.
Banishing her low self-esteem, deep insecurity and feelings of inadequacy, Renee begins living life to the fullest with a new sense of empowerment, from picking up guys to seeking a job promotion at a New York fashion company.
Although her perceived transformation gives her a new-found confidence and assuredness, how will Renee cope when she realises it's only the way she sees herself that has changed?
The cast also includes Michelle Williams, Emily Ratajkowski, Busy Philipps and Naomi Campbell.
Other Documentary: 'Being Pretty'