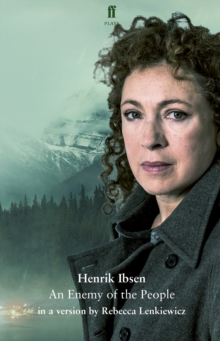 0571358292 / 9780571358298
Usually dispatched within 4 weeks
When Dr Stockmann discovers the town's famous spa waters are poisoned, she expects to be treated as a hero for averting an environmental catastrophe.
Instead, she's accused by her brother the mayor of threatening the town's livelihood.
Public and media opinion divides and the community splits into factions. Tackling fake news, whistle-blowers and the corruption of power, Rebecca Lenkiewicz's contemporary take on Henrik Ibsen's classic premiered at the Nottingham Playhouse in September 2019.
BIC: