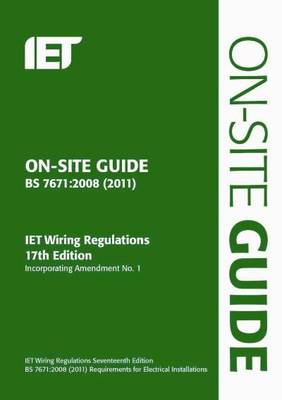 On-site guide : BS 7671:2008 (2011): IET wiring regulations, 17th edition, incorporating amendment no. 1
1849192871 / 9781849192873
Usually dispatched within 4 weeks
Previous ed.: published as The IEE on-site guide. 2008. Text on inside cover.
The On-Site Guide is intended to enable the competent electrician to deal with small installations (up to 100 A, 3 phase), providing essential information in a convenient, easy-to-use form, updated in line with the changes to BS 7671:2008 made in amendment number 1: 2011.
BIC:
£24.00
The title has been replaced.To check if this specific edition is still available please contact Customer Care +44(0)1482 384660 or schools.services@brownsbfs.co.uk, otherwise please click 9781785614422 to take you to the new version.