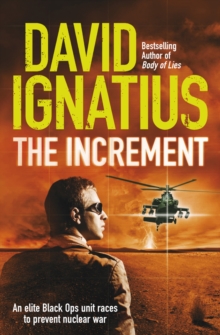 The increment : a novel
1847249353 / 9781847249357
Usually dispatched within 2 weeks
An anonymous email arrives via the CIA's website: someone on the inside of Iran's nuclear program is apparently ready to talk.
Harry Pappas, head of the Agency's Iran desk, knows that if the contact is real, he's looking at the intelligence coup of the decade.
But the unconfirmed information his informant brings starts a clock ticking in Washington: the government hawks want to use it to justify a pre-emptive strike against Iran.Harry lost a son in Iraq, and has no desire to start another war on incomplete intelligence.
Finding no allies in Washington, Harry contacts an old friend in MI-6, and together they plan to identify the source, extract him from Iran and debrief him before it is too late.
For such a job they must turn to the 'Increment': a shadowy, elite group of British undercover intelligence operatives recruited from the SAS.
Racing against the threat of war and facing a potential treason charge should his actions come to light, Harry is going to discover that his is not the only game in town.
BIC: