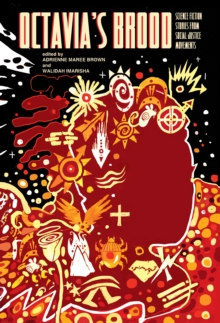 Octavia's brood : science fiction stories from social justice movements
1849352097 / 9781849352093
Stock expected by 03/04/2020
Whenever we imagine a world without war or injustice, we are engaging in speculative fiction.
Radicals and activists devote their lives to envisioning such worlds, and then go about trying to create them.
This collection brings together 20 such stories, as well as essays by Tananarive Due and Mumia Abu-Jamal.
Named for the great Octavia Butler, giant of science fiction and a rare woman of colour in her field, this engaging and enlightening collection is the first book to explore the connections between radical science fiction and movements for social change.
BIC: