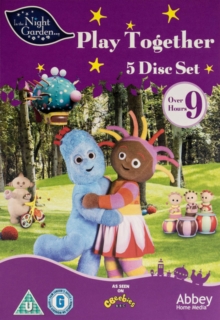 In the Night Garden: Play Together
(U) Universal, suitable for all.
Bumper collection of episodes from the CBeebies preschool series which takes children on an imaginative journey through a night garden and its eccentric residents.
Created by Andrew Davenport, co-creator of 'Teletubbies', and narrated by Derek Jacobi, the show features a host of funny and lovable characters including Upsy Daisy, Igglepiggle, Makka Pakka, the Tombliboos, the Pontipines and the Haahoos.