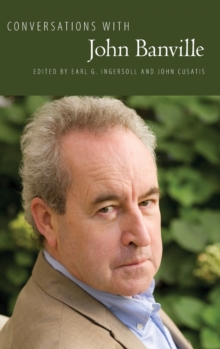 Conversations with John Banville
1496828755 / 9781496828750
Stock expected by 18/06/2020
John Banville (b. 1945) is a distinguished novelist and winner of several prestigious awards, including the Man Booker Prize for his novel The Sea.
As a teenager Banville hoped to be a painter, and although he ultimately decided he lacked the talent for it, his passion for painting continues to influence and inform his work.
Banville conceives the novel as a work of art aimed not at the present, but for the ages.
He aspires to create narratives that offer readers a sense of what it is to be conscious, human, and feeling, and aims to convey his conviction that "the familiar is always unfamiliar, the ordinary extraordinary."Conversations with John Banville is the first interview collection with this esteemed writer and includes eighteen interviews that reflect on nearly five decades of work, from his first book, Long Lankin, to his novel Mrs. Osmond and memoir, Time Pieces. The collection also includes discussions about - and with, in the case of James Gleick's 2014 interview - Banville's alter ego, Benjamin Black, who writes crime novels.
Highly engaging and insightful, Banville's interviews offer a variety of writerly autobiography regarding what he has aimed to do in his work and how he continues to pursue perfection, which he has known from the beginning must be impossible.
BIC:
DS Literature: history & criticism, DSB Literary studies: general, DSRC Literary companions, book reviews & guides, JFCA Popular culture