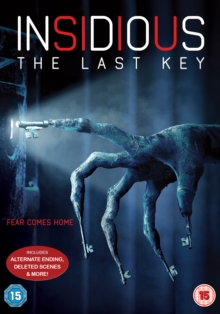 English, German, Polish, Turkish
(15) Suitable for 15 years and over.
American horror in which parapsychologist Dr Elise Rainier (Lin Shaye) is summoned once more to another terrifyingly haunted property.
Elise is in for a surprise, however, when she discovers that the house she has been called out to is her own childhood home where she faced many dark moments.
Elise must now find a way to end the supernatural trauma and stop the evil spirits from wreaking havoc once again.
Other Documentary: 'Going Into the Further'; 'Becoming Elise'; 'Meet the New Demon - Unlocking the Keys'