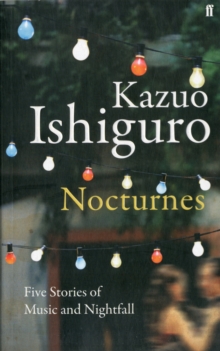 0571244998 / 9780571244997
In a sublime story cycle, Kazuo Ishiguro explores ideas of love, music and the passing of time.
From the piazzas of Italy to the Malvern Hills, a London flat to the 'hush-hush floor' of an exclusive Hollywood hotel, the characters we encounter range from young dreamers to cafe musicians to faded stars, all of them at some moment of reckoning.
Gentle, intimate and witty, this quintet is marked by a haunting theme: the struggle to keep alive a sense of life's romance, even as one gets older, relationships flounder and youthful hopes recede.
BIC:
The title has been replaced.To check if this specific edition is still available please contact Customer Care +44(0)1482 384660 or schools.services@brownsbfs.co.uk, otherwise please click 9780571254934 to take you to the new version.
Title Unavailable: Out of Print