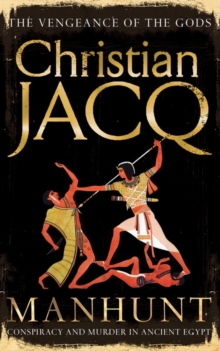 Manhunt
1847390609 / 9781847390608
Usually dispatched within 4 weeks
Reprint. This translation originally published: London: Simon & Schuster, 2007.
Egypt, 528 BC. Kel, a young scribe recently hired by the prestigious Guild of Interpreter, arrives at work one morning to find the entire staff slaughtered.
He flees in panic, taking with him the mysterious coded papyrus his colleagues had been deciphering.
Thus he becomes prime suspect at the centre of an intrigue of State.
For Egypt is at a turning point in her history. The throne has been usurped by Pharaoh Amasis, an idle drunkard interested only in forging an alliance with Greece, blind to the disturbing shadow of the Persians taking shape on the country's borders.
The court is riven by intrigues and betrayals. Alone, pursued both by the conspirators who have framed him and the Egyptian police, Kel realizes that if he is to prove his innocence, he must uncover the secrets of the papyrus.
But can he survive long enough to crack the code?
BIC: