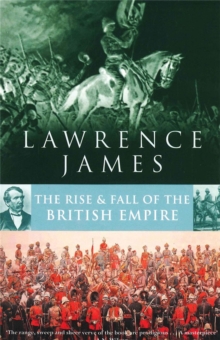 The rise and fall of the British Empire ([Revised] edition)
0349106673 / 9780349106670
20 cm xvi, 714 pages : illustrations (black and white), maps (black and white)
Reprint. Previous edition: London: Little, Brown, 1994.
This work covers the history of British expansion overseas from the 16th to the 20th centuries.
Narrative and analysis are interwoven with revealing eyewitness quotations to provide keen insight into the minds of those involved in conquering, settling and ruling the British Empire.
Throughout, there are consistent themes: the search for profit and the moral misgivings it generated; domestic developments which made imperial expansion desirable; and the sense of national and personal destiny felt by the empire-builders.
This revised edition has been updated to include the 1997 hand-over of Hong Kong.
BIC:
1QDB British Empire, HBG General & world history, HBTQ Colonialism & imperialism, HBTR National liberation & independence, post-colonialism