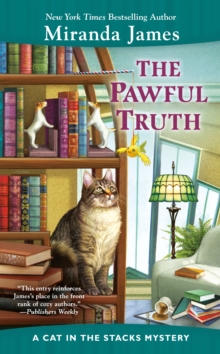 The Pawful Truth : A Cat in the Stacks Mystery
0451491149 / 9780451491145
Charlie Harris has enrolled in an early medieval history course offered by young, charismatic professor Carey Warriner.
His fellow classmates are half his age - except for Dixie Bell Compton, another 'mature' student.
When Charlie hears an angry exchange between her and their professor, his interest in piqued.
Then, just days later, he is saddened to learn that Dixie has been killed.
Does Professor Warriner have anything to do with Dixie's death?
Was Dixie involved in a lover's triangle gone bad? Was it a crime of passion or is there another more sinister motive?
BIC: