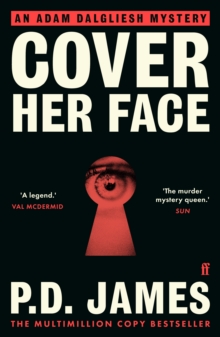 Cover her face
0571350771 / 9780571350773
Stock expected by 10/12/2021
Reprint. Originally published: 1962.
Now a major Channel 5 series'The Queen of Crime.' New York TimesAdam Dalgliesh.
I've heard of him - ruthless, unorthodox, and working always against time. When the body of Sally Jupp is discovered in her bedroom - the door bolted from the inside - the occupants of Martingale house are sure that the blame for this unthinkable crime will fall on an unknown intruder.
But each of them is hiding something. And there's only one man who can sift through the layers of deceit and pretence to unmask the true murderer: Detective Chief-Inspector Adam Dalgleish. 'A cunningly compulsive work . . . Heart-pounding.' Sunday Times'One of those extraordinary first novels which seem to step straight into the sophisticated preserves of the experienced writer.' Guardian
BIC: