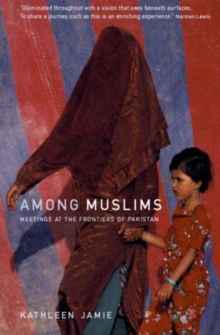 Among Muslims : meetings at the frontiers of Pakistan ([New ed.])
0953522776 / 9780953522774
Previous ed.: published as The golden peak. London: Virago, 1992.
"Among Muslims" is the account of Kathleen Jamie's time travelling alone and living among the Shia and Ismaeli Muslims in the Northern Areas - the part of the former state of Kashmir now administered by Pakistan and one of the most volatile borderlands in the world.
Yet there was much that seemed oddly familiar: staying with women in Purdah reminded Jamie of her own family past; the intense religious ceremonies brought back memories of Orangemen marching through Glasgow.
BIC:
1FKP Pakistan, BG Biography: general, JHMC Social & cultural anthropology, ethnography, WTL Travel writing