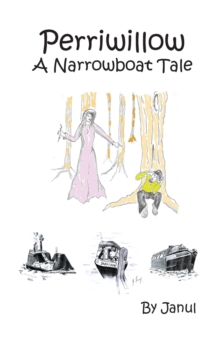 Perriwillow : A Narrowboat Tale
1906921202 / 9781906921200
140 x 216 mm, 245 grams 206 pages, 51 Illustrations
When Perriwillow the Dwarf got lost on the riverbank in Dwarf City, little did he expect to find himself captured by a wicked witch.
Even less did he expect to be transported to another world and chased by Walter the Wizard, in an exciting adventure around the UK Canal system.
Magic and mystery, friendship and history, this is a charming tale of good against evil.
The backdrop of the old canal intertwined with real-life characters and workboats gives the story an imaginative edge, which will inspire readers to visit the inland waterways for themselves.
Appealing to all age groups, this is a full novel, written over 1600 verses of lilting rhyme. You will be taken from humour to sadness, fantasy to reality and into another world (or maybe two).
This book will see you laughing, but often from the edges of your seat.
BIC: