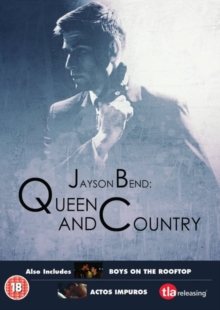 Jayson Bend - Queen and Country
(18) Suitable for 18 years and over.
Gay-themed comedy action feature. The film follows gay British spy Jayson Bend aka Agent 009 (Davis Brooks) as he teams up with Swiss Agent Alec DeCoque (Tom Read Wilson) to stop billionaire hairdresser Raymond Perdood (Paul Norton) from taking over the world.
The megalomaniac has created DNA-altering hair gel that he intends to unleash upon the masses - can Bend and DeCoque stop him before it's too late?