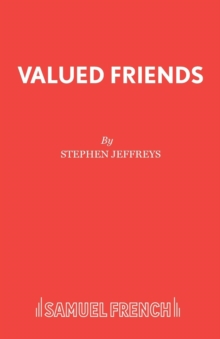 0573019223 / 9780573019227
Usually dispatched within 2 weeks
Four people live together in a large old house in London.
They include Sherry a wacky girl trying to make it as a comedienne; Paul a pop music journalist; Paul's girlfriend Marion; and Howard, who is writing a left wing analysis of the corruption of capitalism under the Thatcher government.
They all are perfectly content living where they are; until, that is, a developer offers them a huge sum of money to vacate.
Soon, their talk about music and idealism gives way to heated discussions about real estate, capital appreciation and negotiating tactics.2 women, 4 men
BIC: